Families face challenges that affect every member of the family. Today it is estimated that 1,300 new blended families form every day in the United States and make up about half of the married couples. Indeed, half of the nation's children under age thirteen live in blended family homes.
These families may have been formed by the adults without including the children, but some today have enjoyed the benefits of blended family wedding vows.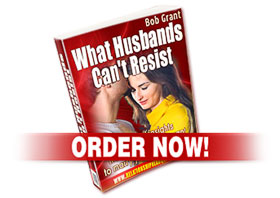 What Husbands Can't Resist.
Most Marriage Books Talk About Marriages
About To Fail.
Wives Want Information Before
The Marriage Is About To End.
I was one of those children. My father passed away when I was four years old from a train accident. Mother remarried seven years later.
Unfortunately, Mom just left for the week end and came back married to this guy. Maybe, it would have been easier on us all if they had used blended family wedding vows and prepared us better for being a blended family.
Like most blended families, ours faced some real struggles. Jealousy, control, discipline, loyalties, just about every feeling, thought, attitude, and activity was affected. It may not be any surprise that almost 66% of all second marriages fail.
Are the pressures too great, or are there some obvious steps blended families can take to strengthen their families?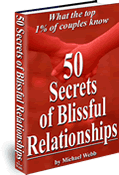 50 Secrets Of Blissful Relationships.
Discover What The Top 1% Of Couples Know.
Never Have Fights. Save Your Marriage.
Grow Deeply In Love.
Personally, I am a strong believer in blended family wedding vows. When a couple consider remarriage, they must not do so on their own.
There are many more considerations to wrestle with in a second marriage than there were in a first. There are children. There are the disappointments, frustrations, and failures of the past. There are loads of challenges.
First it is essential for a couple to realize they are blending two or more families into a new blended family. All the dynamics will come into play, and should be considered in advance.
Take time to sort through feelings, and really talk about them. Include the children in the planning. Listen to each person. Help each other work through concerns, fears, doubts, and feelings. Work to build strong positive relationships with everyone involved. Hold family meetings of the blended family to sort out issues. Set guidelines to protect the new family.
Avoid pressure, pushing, and stress. Celebrate love, faithfulness, and appreciation. Create an atmosphere that everyone really wants to belong. Do not leave anyone out.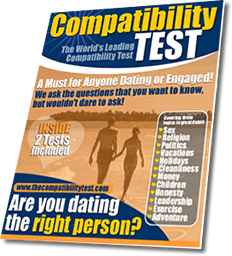 Leading Relationship Compatibility Test
Compatibility Test - First Time In EBook Format.
Include children in ways they can feel good about themselves and the family. Blended family wedding vows are one way to include the children in the actual wedding ceremony, but there are many others as well. The key is to include them. They are family.
Avoid assuming anything. Keep open lines of communication and work to foster love, acceptance, and appreciation.
Blended family wedding vows can be a great way to involve children in the actual wedding ceremony, so if you are considering a blended family wedding; you might just think about it.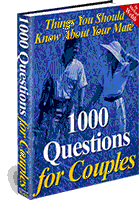 1000 Questions For Couples
Michael Webb, Professional Relationship Expert, reveals solutions. What You Absolutely Must Know About Your Relationship - Test Your Compatibility And Grow Deeper In Love. For Those Dating, Married Or Even In A Long Distance Relationship.