Wedding Words
Sample Wedding Vows
Blended Family Wedding Vows
Discover Wedding Words the source for wedding vows, pledges, and blended family wedding vows. This vast collection of wedding ideas, samples, and model weddings provides all the tools you need to select or create your own amazing wedding.
Discover wedding vows samples from a wide range of traditions. Learn about the structure of a wedding and how to add your own flare. Find out how you can create your own wedding vows including children and blended family wedding vows Now you can create your own spectacular wedding.
Dear Reader,
This almost endless variety of pledges, vows, ring ceremonies, unity candle, and other ceremonies that I share in Wedding Words come from actual weddings and wedding resources collected over 35 years of local church ministry and some 300 weddings. They represent some of the finest pledges and vows anywhere.
When I meet with a couple for pre-wedding planning, my goal is to help them create their own personal expressions.
The wedding is more than a quick I do. It is the launch point of a life long marriage. It is the stepping stone to family.
It is a rare opportunity for a couple to proclaim their love to the whole world and celebrate that love with their friends and family. It needs to be special.
In this ebook, the secrets of creating your own special ceremony are revealed. The design of a wedding ceremony is revealed, illustrated, and explained. Examples and samples help flesh out the ceremony, and the end result is a resource for expressing the values, desires, and hopes of Brides, Grooms, and Familes.
If you want a truly spectacular wedding, then you need this book. In it you will find practical ideas on how to:
WEDDING CEREMONY DESIGN
WEDDING PLEDGES
WEDDING VOWS
RENEWAL VOWS
SPECIALTY CEREMONIES
RING CEREMONY
SAMPLE PHRASEOLOGY
WEDDING CEREMONIES
HOW TO PLAN YOUR OWN
WEDDING
Dr. Trumble shares an abundance of wedding ideas. He provides a vast collection of samples.
You will find wonderful ways to make your own special vows and pledges to launch your marriage and new family.
This ebook has 163 pages full of wedding ideas. It also contains many full color wedding. In addition to wedding vows the book explores numerous special ceremonies, pledges, ring ceremonies, unity ceremonies, and much more. Several theme weddings and complete wedding ceremonies are provided.
If you are serious about personalizing your wedding vows and pledges, you need this book. You will really appreciate the practical examples that included.
Instantly download
Weddings Words
You Have Nothing To Lose.
If this book does not do everything promised here within thirty days, you can get your money back.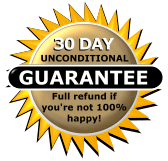 Regular Price $29.95
Now For A Limited Time
Only $19.95
Following the completion of your transaction, you will be taken to the Thank You Download Page where you can instantly download your ebooks. If you have any problem, please contact me at info@weddinghow.com.