Your
Cinderella Wedding Without Spending
A King's Ransom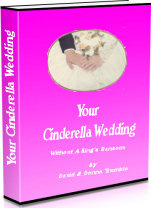 Now plan your wedding like a pro.
Save money and create your own
Cincerella like wedding
with all the wonder and excitement.
All this without spending a king's ransom.
Are you unsure about wedding protocol,
etiquette, customs, and traditions?
Now you can have real confidence
planning your wedding.
These wedding planner ebooks
make planning your wedding a snap.
Your
Cinderella Wedding
Without Spending A King's Ransom
has 169 pages full of vital wedding information, wedding pictures,
tips, and tricks.
The ebook explores your dream wedding and discusses every aspect necessary to insure your success.
It explains how to work with your wedding coordinator, minister, and all your attendants.
It guides you through the process of planning your ceremony, announcing and arranging the details of your wedding.
It reveals the secrets of how to decorate the ceremony and reception without spending a fortune.
It guides you through the whole process so you can budget and save.
Here are the tools you need to plan every detail with ease. You will enjoy your wedding because you know you have covered all the bases. When you have a great plan, you reduce problems and make everything so much more fun.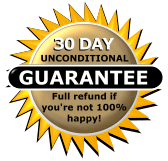 Regular Price
$29.95
Now For A Limited Time
Only$19.95
Following the completion of your transaction, you will be taken to the Thank You Download Page where you can instantly download your ebooks. If you have any problem, please contact me at info@weddinghow.com.