About
Wedding How. Com
Wedding How.com is a ministry of Castle Christian Church under the leadership of Dr. David Trumble.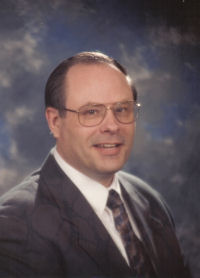 Dr. David Trumble is a Minister of the Gospel with over thirty years of experience including counseling and officiating weddings.
He completed his BA at Milligan College in 1969 graduating with honors with specialties in Ministry, History, and Education.
He taught 4th grade and worked as a Reading Specialist for Harford County Maryland school district for four and a half years.
He completed the M.ED. degree from Towson State University in 1973 with studies from Morgan State and Johns Hopkins Universities with specialization in education.
He served as Associate Professor of Education at Eastern Christian College for two years, when he entered local church ministry in Georgia, followed by ministeries in Southern Illinois, Indianapolis, and Chicago.
He completed his D.Min. degree with International Bible Seminary in 1985 with studies from Indiana University and specialty workshops at several other universities.
Since 1992, he has served as a minister in Georgetown, Texas. He served Georgetown Christian Church until October, 2004. He currently serves Castle Christian Church providing special ministry services to couples and seniors.
His interest in weddings has led him to write several books on the topic as well as provide services to couples throughout the region.
He may be contacted as follows:
502 San Gabriel Blvd.
Georgetown, Tx 78628
info@weddinghow.com
512-487-1056