Wedding Renewals are a special time for couples to reaffirm their commitments and strengthen their marriages. Here are some great tips on wedding renewals.
Tip One: Review your commitments frequently, in personal private ways.
Tip Two: Reaffirm your love, trust, and appreciation for your partner as often as possible. Never give your partner a chance to think, "Does he/she really love me or not?" Prevent such thought by continuously communicating your love, trust, and appreciation.
Tip Three: Demonstrate your love, faithfulness, and appreciation so you partner will always feel they are loved, you are faithful, and that you really do appreciate them.Too often, I find couples after they are married discussing how attractive this person or that person is. The guys have an automatic head jerk when they see an attractive woman walk by. Girls may be a bit more subtle, but not any more easily distracted.
Here is a challenge. Resist looking at people of the opposite sex as anything other than neutral (non-sexual) people. Never compare. They are not prospects for your appetites because you have sword your faithfulness to your partner. Refuse to even think such divergent thoughts.
After forty years of marriage, I can honestly say, that when I married, I took the last best girl out of commission. No one else can even compare. - When you have this attitude, you save yourself loads of trouble.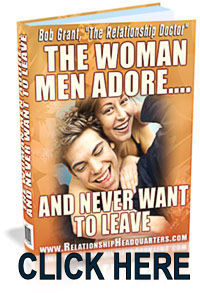 Tip Four: Prove your love, faithfulnes, and appreciation. Yes, prove it by what you say, do, think, and feel. Leave no question.
Tip Five: Frequently, celebrate your marriage with your partner. Celebrate with occasional gifts, dates, sit down conversations, short excursions, and any other way that gives pleasure to both of you. Your marriage is special, so treat it that way. Celebrate! Rejoice! Enjoy!
Tip Six: Periodically, consider family gatherings that celebrate your marriage. If you have children, involve them in your celebration of your marriage. Talk about why you got married, what your marriage means to you, and why you cling so strongly to each other. List all the benefits and downplay any negatives.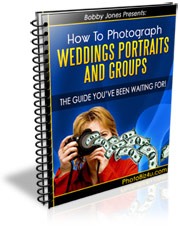 How To Photograph A Wedding.
Wedding Photography Techniques For Photographers.
Photographing A Wedding,
Find Out The Secrets Of A Professional.
Includes Events And Groups. Click Here!
Tip Seven: When you face struggles in your marriage, be certain never to threaten your love, faithfulness, or appreciation in any way. If you argue over decisions, focus on the decisions. Avoid personal attacks, criticisms, whining, or complaining. Always protect your love, faithfulness, and appreciation. Protect it the from the day to day scuffles of life.
Tip Eight: After you have been married for a considerable period of time, come through a particular phase of life, or just feel a desire to do so; consider inviting family and friends to witness your public delcaration of your love and commitments in a renewal wedding event. It can be a great way to strengthen, uplift, and celebrate your marriage and family.
Tip Nine: Look beyond the present and envision your lives together. In the past, the forces of love, faithfulness, and appreciation have drawn you together and sustained you. Now plan for them to undergird your future together. Look to the future based on your love, faithfulness, and appreciation for each other.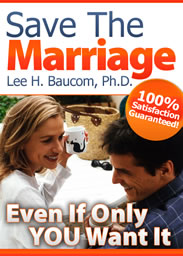 Tip Ten: Renew your love. Renew your faithfulness. Renew your appreciation continually, periodically, and in special settings. But be sure to Renew, Communicate, Demonstrate, and Prove your deepest love, faithfulness, and appreciation for eachother for your lifetime of marriage bliss.