Beach Wedding Theme
The Warmth And Glow Of The Sun and the occasional spash of waves make your beach wedding theme wedding a hit.
Time and place for your wedding are very important. It can even influence your choice of wedding themes including the popular beach wedding theme.
This is especially true with beach and summer weddings. Summer is a popular season for marriages and so many of the decorations and gifts have already been well considered by wedding planners over time. Your beach wedding theme can make a serious event really fun for everyone.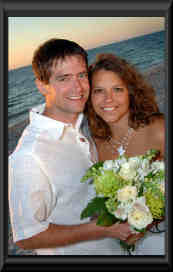 My Perfect Beach Wedding.
'They All Groaned When I Said I Wanted To Get Married At The Beach... But The Groaning Turned To Excitement (And Envy) When I Showed Them How Stress Free, Inexpensive, And Easy It Would Be...
Weddings following the beach wedding theme tend to be more regional and influenced by the type of beach. Your beach wedding theme can easily reflect the specifics of your setting.
You may choose to conduct the wedding at a park beside the water, or on a large boat, or at the end of a long pier.
Several years ago, I conducted a wedding at the end of Navy Pier in Chicago. The waves from Lake Michigan were large that day and you could hear them loudly crashing against the pier. Occassionally, we felt the spray from one of the larger waves.
Everyone gathered at the end of the pier, and then a guitarist played as the bride came walking down the pier. It was probably the longest bridal march on record, but the anticipation was huge.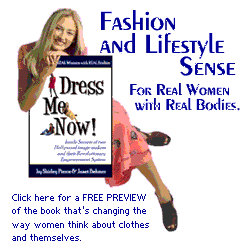 In keeping with teh beach wedding theme the couple recited their vows and celebrated at the end of pier surrounded by Lake Michigan.
On another occassion, I performed a wedding on Chesapeake Bay at a beautiful marina. There was a large park with a lighthouse and a beautiful white shelter beside the water. There were large and small boats moored at the marina and it was a perfect day for a wedding.
Following the beach wedding theme, the group loaded up in three large boats following the ceremony and took a ride on Chesapeake Bay.
A beach wedding theme allows you to take advantage of the natural surroundings of water, sun, and sky. It can simplify your decorating issues and make your wedding truly memorable for your guests.
Your ceremony may reflect the nautical or beach setting with the wedding messages, pledges, vows, sand ceremony, or other elements personalized for this special beach wedding theme.
Your wedding reception may also take advantage of the surroundings. You may include a boat rides, swimming, hikes, or just a relaxing event surrounded by the beauty of your beach wedding theme.
But, what if you like the idea of a beach wedding theme and live in a place with out a beach?


Wedding Themes And More.
An Excellent Source Of Unique Wedding Books and Theme Ideas. What if you get married in the dead of winter?
You can still have your beach wedding theme. There are loads of wedding supplies, accessories, favors, and themed items available through our wedding store that you can hold your beach wedding theme event almost anywhere and anytime.
Plan you beach wedding theme with thoughts of sun, beach, swimming, boating, and the warm comfortable feelings associated with the beach.
Think bright warm colors such as red, blue, green, yellow or orange. Colors are one way we connect with the places and seasons.

Create Your Own Wedding Flowers.
Step-by-step Guide To Creating
Fantastic Wedding Flowers.

Use flowers related to the beach and sea. For more inland localities its always a great idea to use the flowers that are well known in your area in the warm summer months.
If your setting does not fit the beach wedding theme, change it with decorations, murals, table settings the reflect your theme.
Not all beach wedding theme events are the same. A wedding on a beach on Lake Michican will be very different from one held on the Gulf Of Mexico or beside the Atlantic Ocean. Use the specific location to achieve your dream beach wedding theme.
As always consider the cost when budgeting for items for the reception, shower, and ceremony. Check out all the great resources in our wedding store. You can save time and money by ordering online at:
http://weddinghow.weddingstar.com
Matching the theme is a good artistically but you don't have to break the bank in the process.