How to find inexpensive wedding favors and save.
With several major details that needs to be prioritized, little things like wedding favors often overlooked, and worse, deleted from the list of things to buy.
Many engaged couples these days are more practical, considering the fact that minor details like wedding favors are not mandatory, so why spend too much over these frivolous items?
However, before omitting these tiny things out of your list, realize that there are so many inexpensive wedding favors out there. They can serve as your thank you gifts for your guests as well as an outlet to show off your creative side.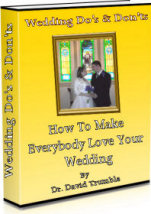 Here are some ways to save on inexpensive wedding favors:
Consider dual purpose.
Purchase a wedding favor that can double as place card holder.
Dual purpose favors are a practical suggestion for couples who want to spend less, but enjoy more. With this type of party favor, there's no need for you to slash another part of your budget to buy place card holders.
Great examples of dual purpose favors are mini picture frames, which can hold cards and can make take-home gifts afterwards. Alternatively, you can trade your fancy and pricey floral arrangements for small potted plants that you guests can take home as a wedding souvenir.

Wedding Planning Secrets.
How To Have Your Fairytale Wedding
On A Shoestring Budget.
Think Green.
Green wedding favors are actually a great inexpensive favor idea if you are planning a wedding on a budget.
Both budget-friendly and eco-friendly, green wedding favors are outstanding souvenirs that your guests would surely enjoy and remember. One of the best green favor suggestion are seed packets, decorated with a few simple touches.
Consider charity favors.
Giving back through charity favors is one way to not only cut down the wedding expenses, but to give help to the less fortunate as well.
Charity favors are a way to donate to a charity in the name of your wedding guests. Charitable donations are relatively cheap, since there is no fix amount that should be followed, and that you take control on how much you can afford to donate.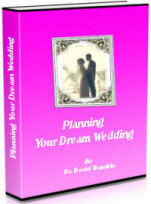 Be creative.
You don't have to be an artist to craft your own wedding favors.
Feel free to be creative, as most of DIY wedding favors are actually very easy to make and decorate. Gather some of your friends and family members to help you make homemade wedding favors. Homemade wedding favors do not have to be very complicated, in fact, simplicity will be highly appreciated.
Consider useful favor ideas.
Great favors are not only affordable, they should also be useful. Useful wedding favors that are relatively inexpensive can either be personalized pens, key rings, hand fans, mugs, refrigerator magnets, coasters and the likes.
Shop online.
If cheap wedding favors are what you want, then you should consider shopping online at our wedding store.
You can choose from over 2600 great wedding favors at our wedding store:


There is such a wide variety of wedding supplies such as wedding favors, wedding invitations, wedding decorations, gifts, reception supplies and etc. at reasonable prices.
Unlike with local shops, online stores usually have lesser overhead charges, thus they don't have to price their products as high as what local shops do.
Professional
Custom Design, Sewing, & Alterations
Professional
Custom Embroidery & Design