Your Source For


Wedding Vows, Free Wedding Vows, Sample Wedding Vows And Wedding Resources.
2 FREE WEDDING EBOOKS HERE!
Yes, Free!
Dr. T's Top Ten Wedding Tips
& The Ultimate Wedding Resource Guide

Dr. Trumble's Top Ten Wedding Tips gives you a solid foundation for planning your wedding and marriage. The Ultimate Wedding Resource Guide reveals loads of valuable resources just a click away.
Draw from

Dr. Trumble's

over thirty years of experience as a minister performing weddings. In addition to these valuable ebooks, you will receive our free Wedding Tips Ezine and full of wedding ideas about once a week. Make your wedding a success and your marriage a dream.
Yours Free!
Just Sign Up Below.
Dr.T's
Wedding Vows & Resources
Discover wedding vows including children and blended family wedding vows that you can use to create your own spectacular wedding vows and ceremony.
Dr. David Trumble has performed over 300 weddings during his 35 years of ministry. He brings rich background of working with children as an elementary school teacher, a private school principal, and five years as a Preschool Director. He now regularly provides wedding services in Georgetown and Austin, Texas.
He shares an abundance of ideas on weddings, wedding planning, and wedding ideas that include children. He provides a vast collection of sample wedding vows including chilren and reveals you can have your own wedding vows including children.
Now You can have Dr. Trumble's entire collection
and save 68%!
Weddings
Involving Children
Discover how to involve children in your wedding.

Find great sample vows and pledges.

Learn the secrets of designing a truly meaningful wedding especially for blended families.

Value

$29.95

Wedding Words
gives you hundreds of pages of dynamic sample ceremonies, pledges, vows, and special ceremonies.

The practical guidance here enables you to pick and choose or design your perfect ceremony.

A Vital Wedding Resource.

Value

$29.95

Planning
Your Dream Wedding

This detailed planning guide will make planning your wedding a snap. Use the reusable forms to keep on budget and keep organized.
44 Pages Of Essential Planning Forms

Value

$29.95

Wedding Dos and Don'ts
How To Make Everybody Love Your Wedding
is your ticket to a smooth loving wedding.

Discover the secrets of making everyone love your wedding. Reduce stress, eliminate conflict, and prevent problems.

Learn what to expect and what to do in the right ways.

Value

$29.95

Your Cincerella Wedding Without Spending
A King's Ransom
is a comprehensive wedding plannning guide designed to help you plan your dream wedding without going broke.

It is practical and inspiring. You will find it a vital reference tool to guide you through the whole wedding planned process.

Value

$29.95

Complete Collection

All Five Wedding Planning Ebooks

Save
80%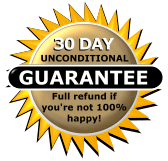 NOT $150.00
Not Even $99.00
For A Limited Time
Get All Five Ebooks
Only $29.95
Following the completion of your transaction, you will be taken to the Thank You Download Page where you can instantly download your ebooks. If you have any problem, please contact me at info@weddinghow.com.